Noreuil Foreshore, Gateway Island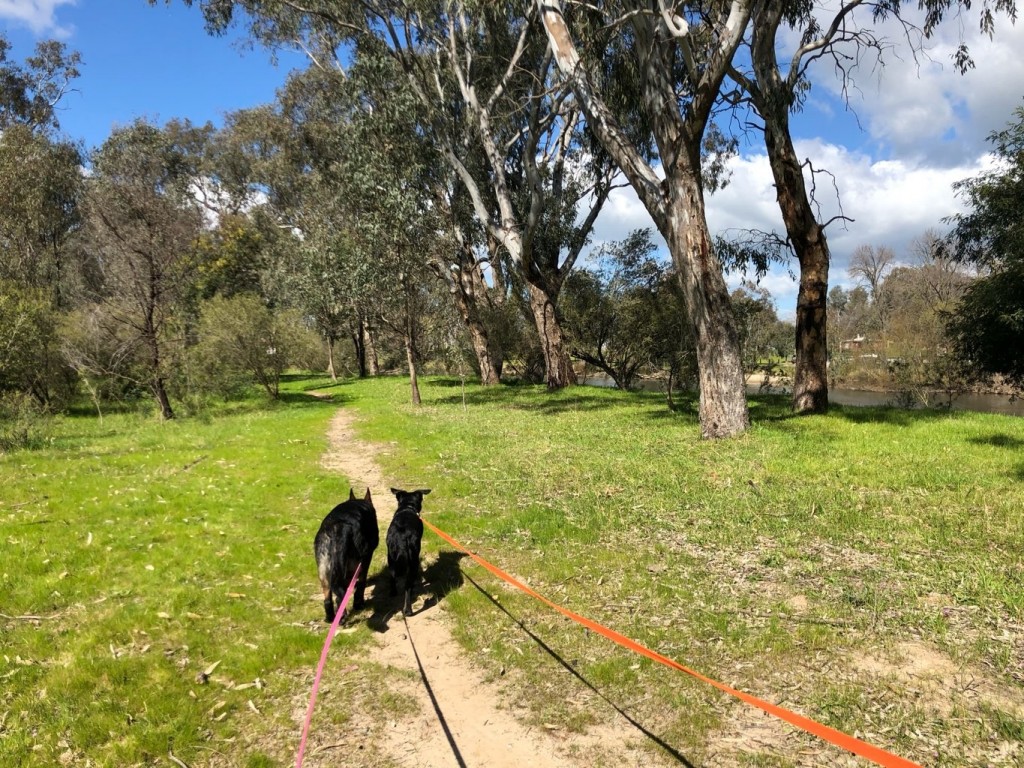 This spot is in the heart of it all but totally private! The trail follows along the river, opposite the Noreuil foreshore.
Where: Turn off the Lincoln Causeway onto Lemke Road. Keep right and follow the road down until you see the "Community Farm" sign. Pull over and park. There is a dirt road on the right side of the road. After the footpath but before the community farm. Follow this dirt road around to the gate and your in!
Coordinates: 36°05'26.8″S 146°54'08.3″E
–
Mahers Hill, Bonegilla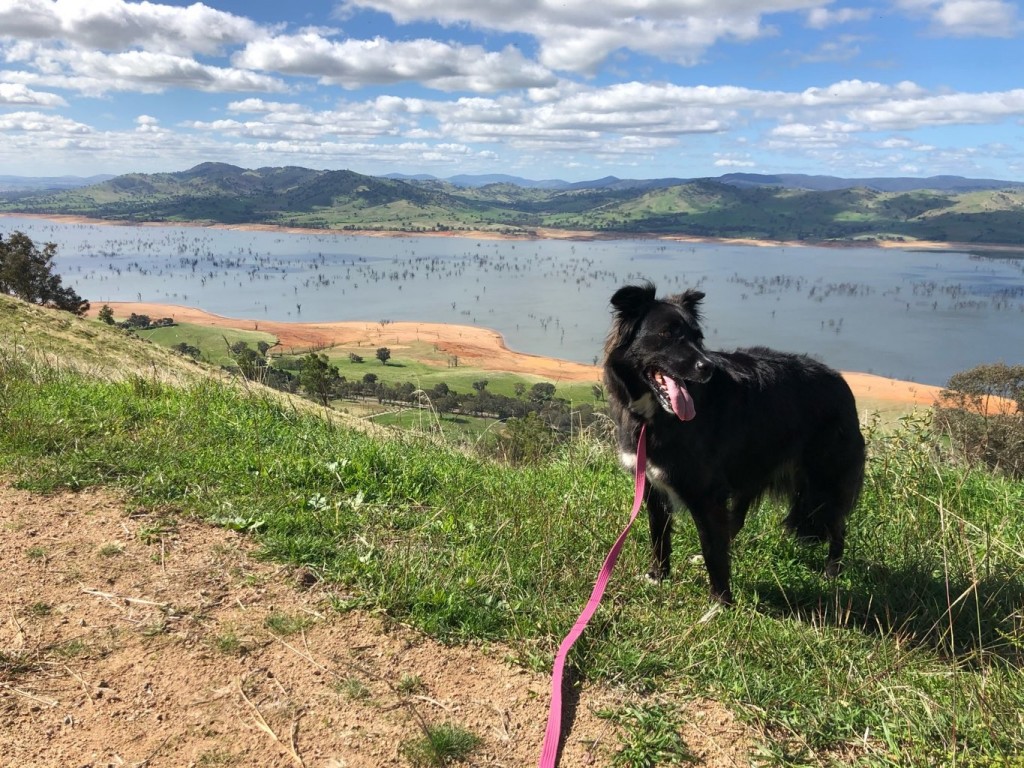 Climb the mountain to get a stunning 360 degree view including the Hume Weir.
Where: Follow the Murray Valley Highway out toward the Hume Weir, turn right at Mahers Road, then left onto Lees Lane. Drive all the way to the end of the road and park. There is a little gate which will take you up to the hill and different trails.
Coordinates: 36°09'20.9″S 147°00'35.0″E
–
Table Top Reserve, Table Top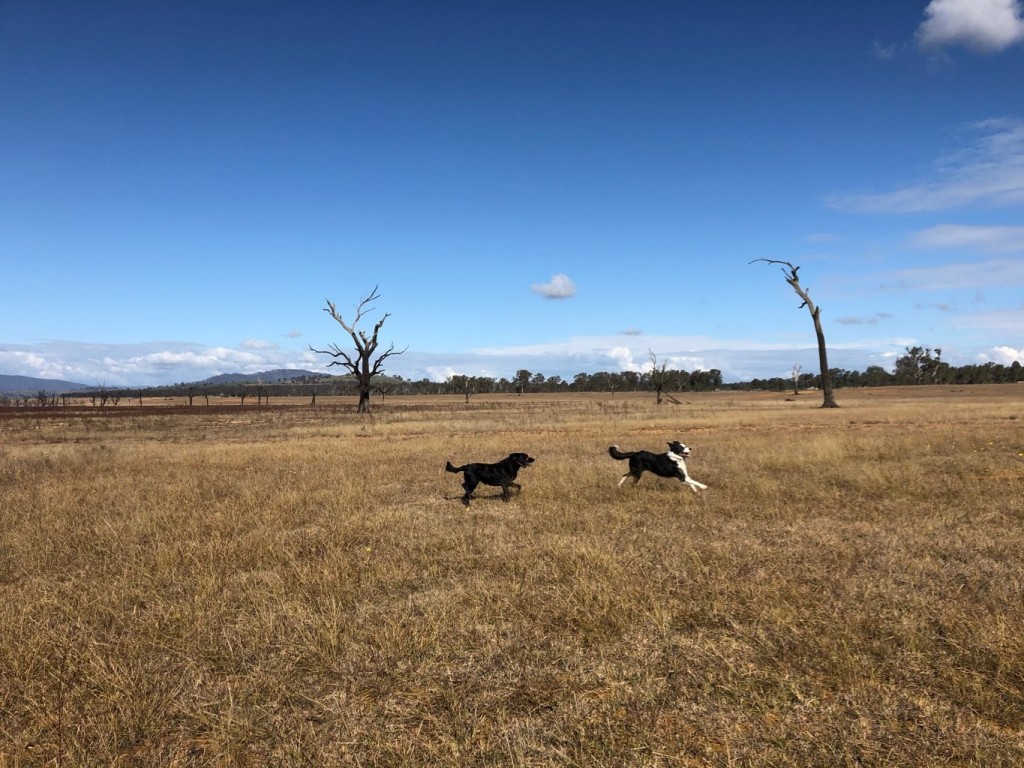 The reserve forms part of the Hume Weir out near Table Top. It's nice and flat and the land goes and goes for ever… perfect for running wild, off lead. Sometimes the water is up high so there is opportunity for a swim!
Where: Take the Hume Highway north, turn right onto Burma Road, right onto Table Top Road and follow it down to a left hand turn onto Table Top Reserve Road. Plenty of open land to wander and explore!
Coordinates: 35°58'30.5″S 147°02'44.7″E
–
Jindera Gap Trail, Jindera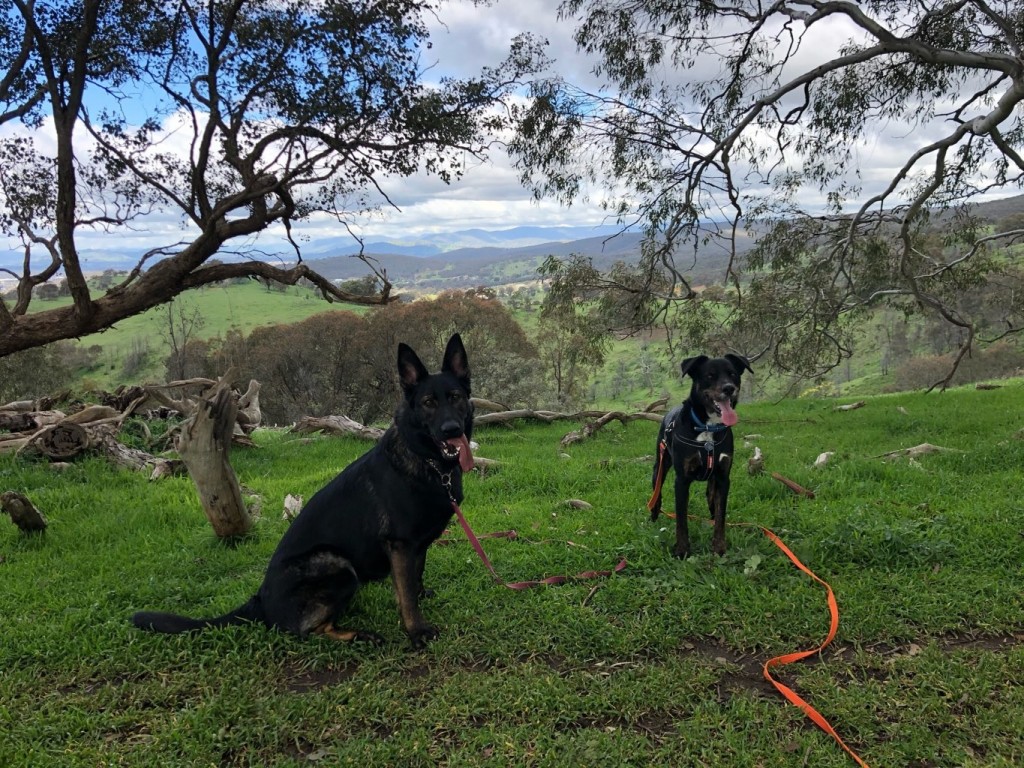 If you love picturesque views and can handle a hike up hill then Jindera Gap Trail is a must do. You start your trek surrounded by trees and as you get higher, you'll be treated to views over Albury… all the way out to the weir.
Where: Drive along Urana Road, as if you are heading out to Jindera. When you hit the peak of the hill, turn left onto Jelbart Road and there is a little dirt road leading to a private driveway on your left. Park your car here and walk back towards the hill where you will see "Jindera Gap Trail" sign and the opening to the trail. This one meets up with Ridge Trail on Nail Can after about 45 minutes of walking.
Coordinates: 36°00'05.0″S 146°53'42.4″E
–
Gateway Island Parklands, Gateway Island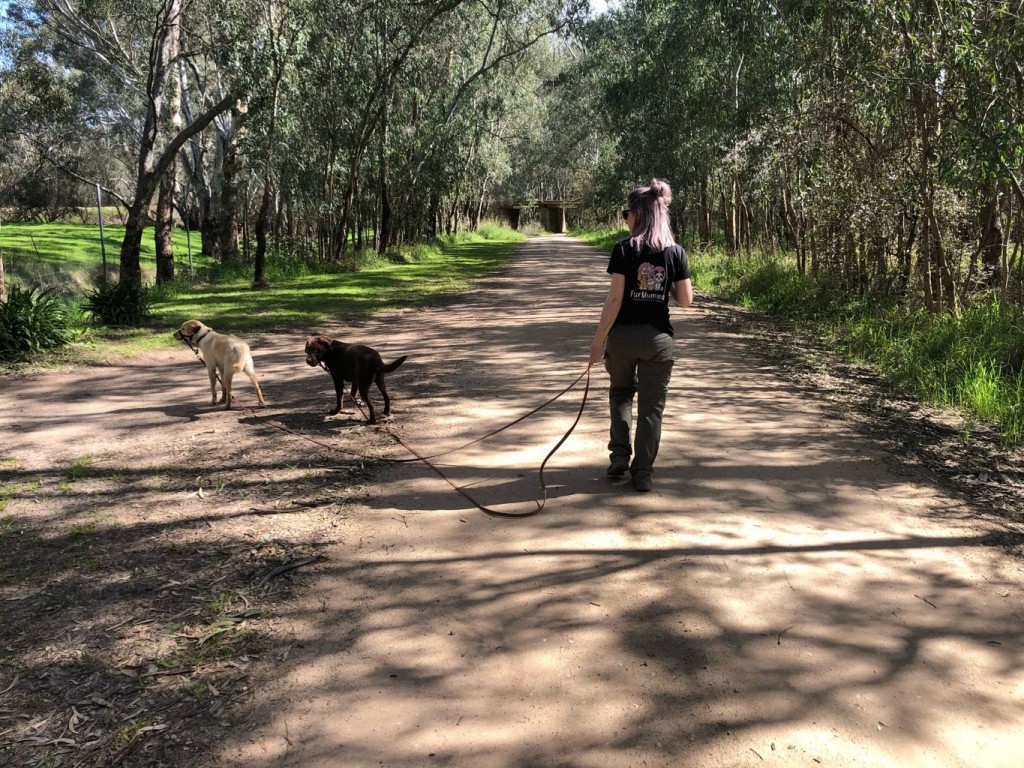 On the other side of the Lincoln Causeway are the Gateway Island Parklands and it's a bit of a rabbit warren with lots of gravel roads and off road little tracks to explore.
Where: There are a few ways to get in here. My preference is to park on Harris Road but you can also park near the Hot House Theatre and head towards the river until you find the concrete footpath to follow in.
Coordinates: 36°06'01.8″S 146°53'56.7″E
–
"The Pines" (Apex Park)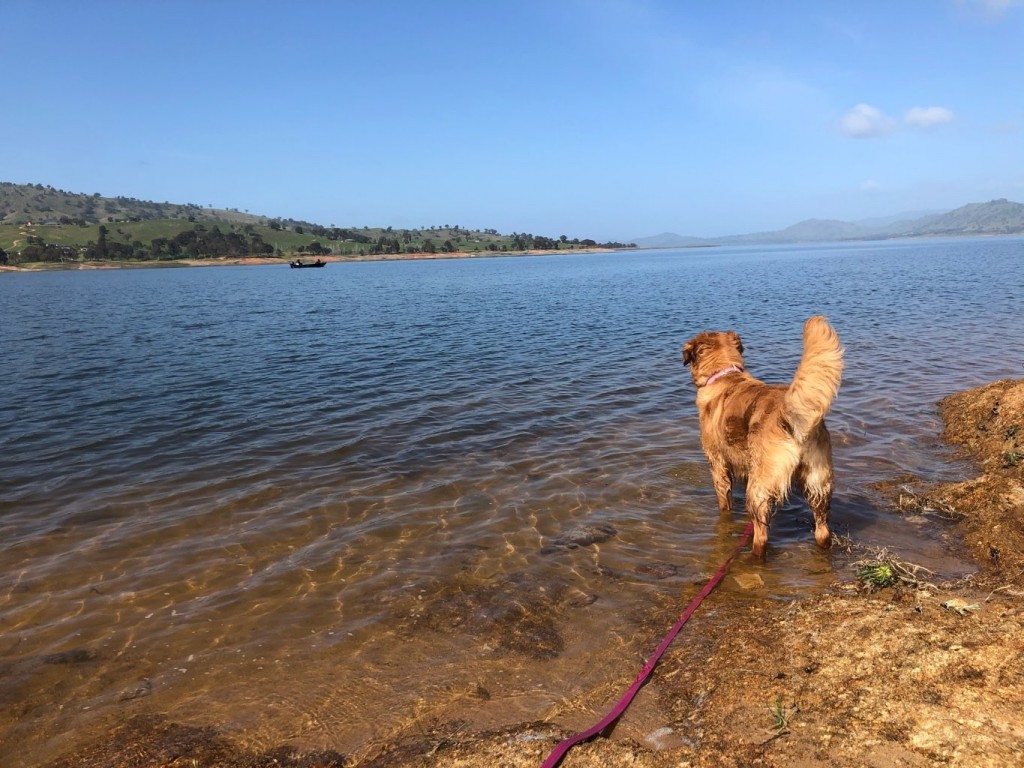 You can follow the emergency vehicle road, venture into the bushland or head down to the waters edge for a paddle. More of a "place" to explore than a trail.
Where: Take Riverina Highway out towards the Bethanga Bridge, turn right at the boat ramp onto Ramp Lane and right again onto Recreation Lane. Follow along until you can't anymore and park.
Coordinates: 36°05'36.1″S 147°02'52.3″E
–
9 Mile Hill, Table Top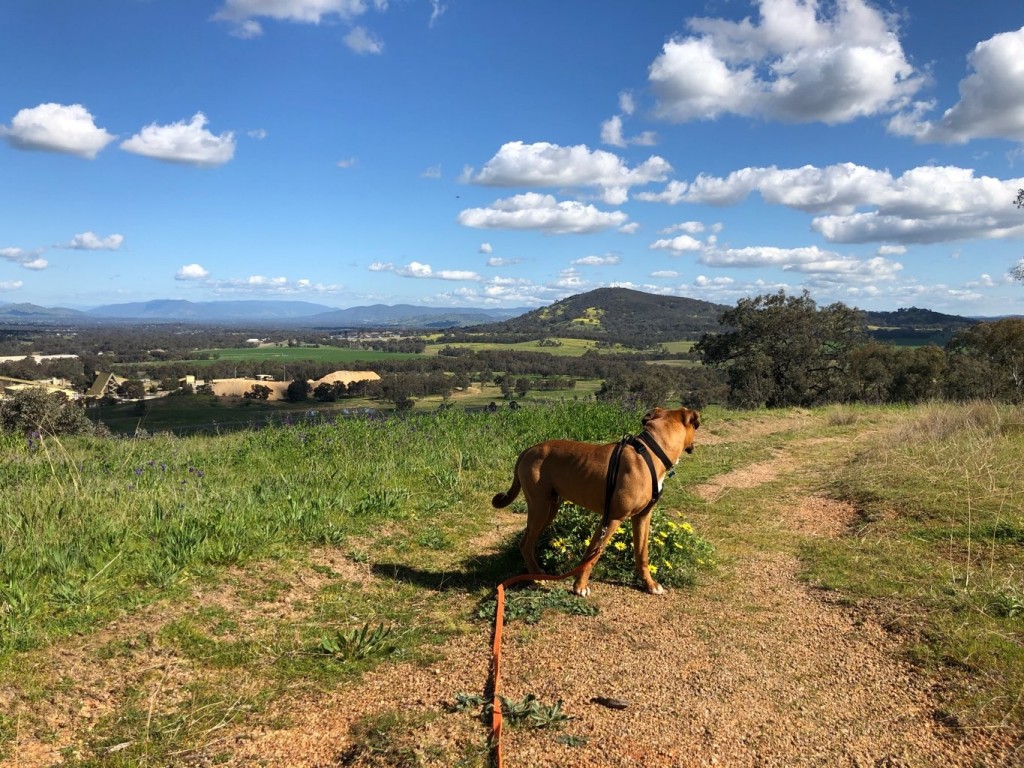 This area is a travelling stock reserve offering incredible views over Springdale Heights and big stacked boulders. Another one with a bit of a "pick your own path". But whichever way you choose, you won't be disappointed!
Where: Drive out Wagga Road, past Ettamogah Rise Estate (wave to FurMumma – helllloo!) and turn left at Gerogery Road. Go through the round about and as you begin to come to the peak of the hill, there is a right turn onto a dirt section with a gate. Be ready or you might just miss it. The gate is bent (the perfect size for a doggo to fit through) and you should catch a glimpse of an information sign. Jump the gate and follow your heart.
Coordinates: 35°59'05.0″S 146°58'42.9″E
–
Nail Can Hill, Albury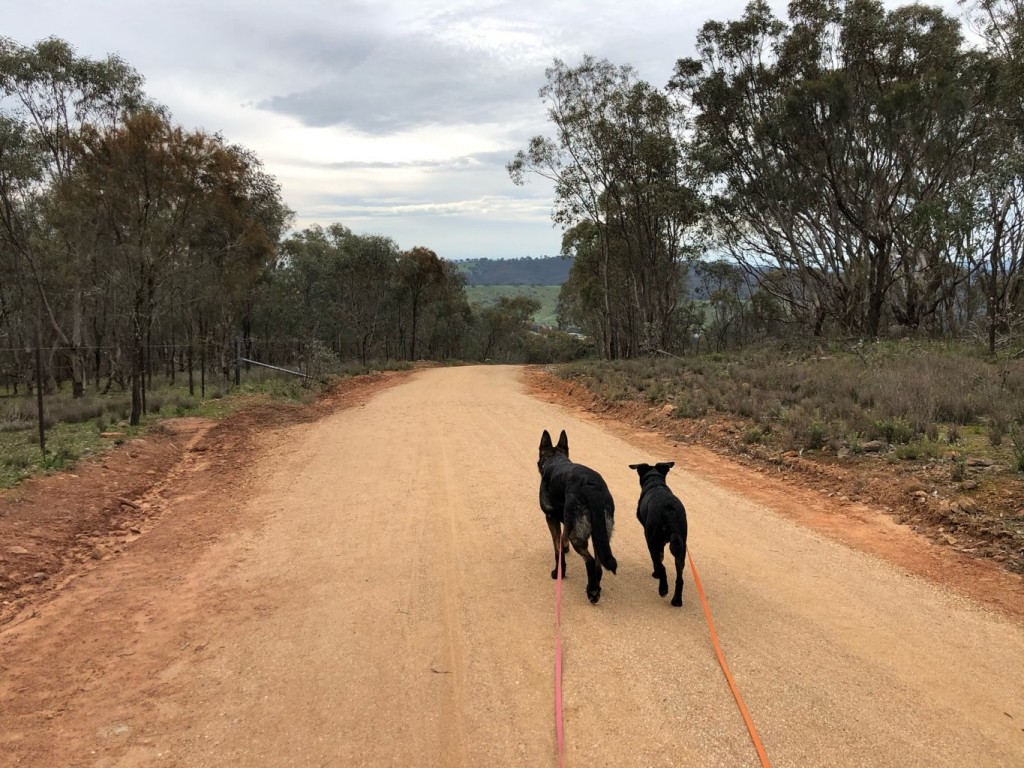 A local favourite which needs no explanation or introduction! There are plenty of ways to get onto the hill (Pemberton Street or Centaur Road are two of my preferred entry points) and plenty of trails on offer. Not sure if this is just me but this is the only trail which I have sort of, maybe, gotten a little bit lost. Twice. So here it a map to help you navigate…
Trail map: https://www.parklands-alburywodonga.org.au/support-your-parks/publications/images/Albury_West_and_Nail_Can_Hill1.jpg
Coordinates (from Pemberton Street): 36°04'24.9″S 146°54'05.2″E
–
Huon Hill, Wodonga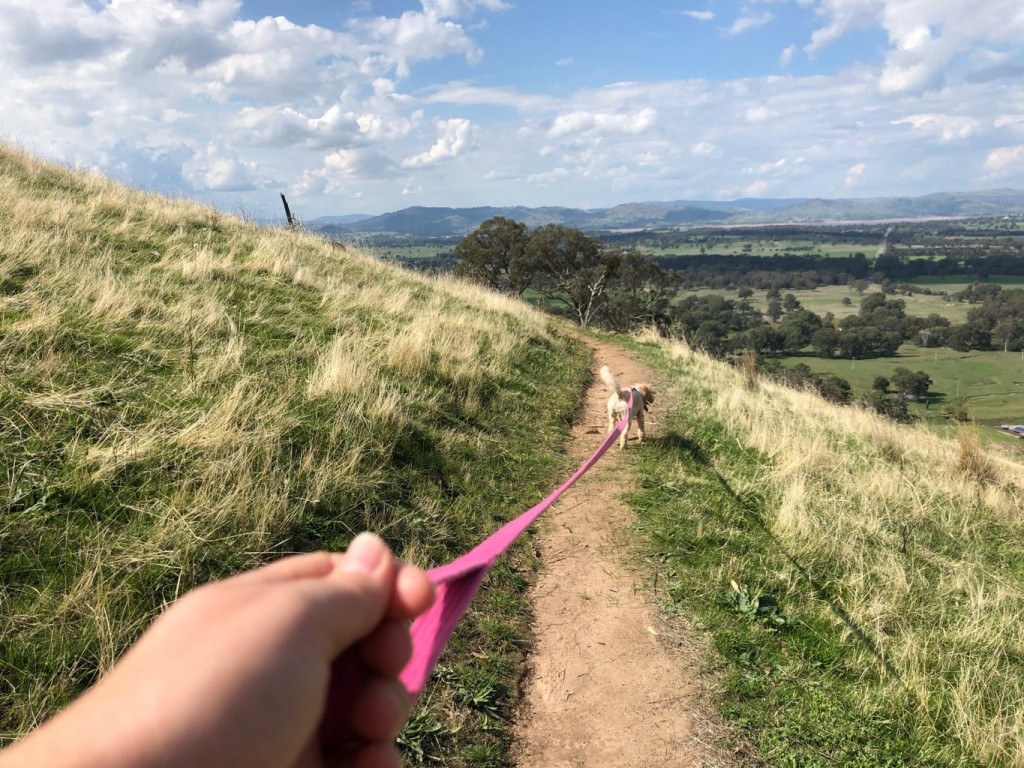 The "Nail Can" of Wodonga. Also loved and well used by the community with lots of options on trails. I have personally hiked Stringy Bark Track and found it to be challenging. The views are worth the climb and there is even a lookout on offer at the very top. A perfect picnic spot!
Trail map: https://www.parklands-alburywodonga.org.au/support-your-parks/publications/images/Huon_Hill1.jpg
Where: Travel out Murray Valley Highway and turn right at Whytes Road, follow to the T intersection and take a right onto Kenneth Watson Drive. Follow this around until you reach the information sign or keep going up to the very top of the hill.
Coordinates (bottom of Stringy Bark Track): 36°07'56.7″S 146°56'50.9″E
–
Federation Hill, West Wodonga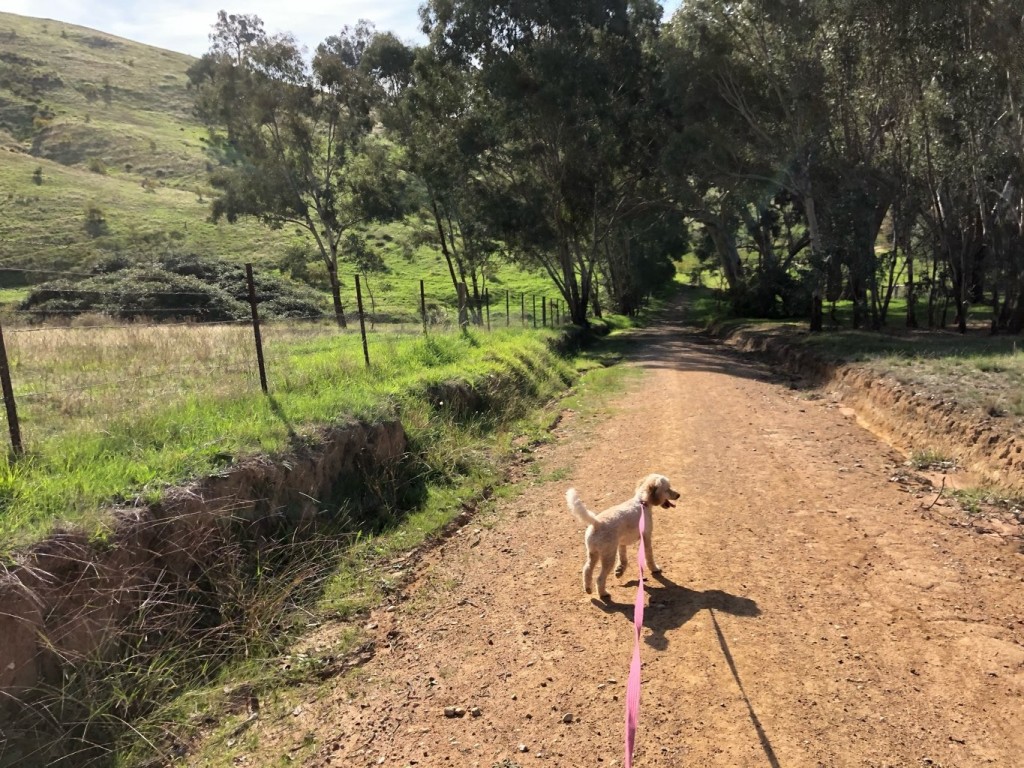 Another local favourite in Wodonga is the Federation Hill, it runs parallel with Felltimber Creek Road and is fairly flat most of the way along, making it an easier walk. If you prefer a challenge, there are lots of trails that run off Fed Hill and further up the mountain… there is plenty to explore.
Where: There are plenty of access points to the trail including Ballara Drive, McCulloch Crescent or Prendergast Street.
Coordinates: 36°08'57.1″S 146°51'50.6″E, 36°08'45.2″S 146°51'48.5″E, 36°08'38.5″S 146°51'43.0″E just to list a few
–